About

Cryotech Deicing Technology is a division of General Atomics International Services Corporation, a San Diego based company specializing in energy-related research and product development.
In 1992, General Atomics purchased the deicing business of Chevron Chemical Company. Included in the acquisition was the production facility at Ft. Madison, Iowa, plus all patents, processes and rights developed by Chevron. The business was renamed Cryotech Deicing Technology, the root word "Cryo" meaning cold.
A world leader in acetate technology, Cryotech manufactures and markets environmentally compatible acetate-based highway, commercial and airport runway deicers. Acetates are considered safe for the environment because they readily biodegrade and exhibit low toxicity to vegetation and aquatic life.
For over 10 years, Cryotech has manufactured Type I and Type IV propylene glycol based aircraft deicers/anti-icers with industry-leading performance and internationally recognized product quality.
ABOUT GENERAL ATOMICS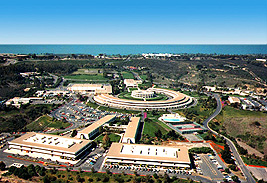 General Atomics was conceived in 1955 at San Diego, California for the purpose of harnessing the power of nuclear technologies for the benefit of mankind. General Atomics' basic research into fission and fusion has matured into competence in many technologies, making GA and its affiliated companies one of the world's leading resources for high-technology systems development ranging from the nuclear fuel cycle to remotely operated surveillance aircraft, airborne sensors, and advanced electric, electronic, wireless and laser technologies.