Cryotech Reaches Out to Community with Second Annual Fall Fundraiser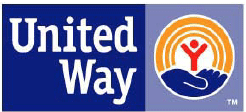 FORT MADISON, Iowa, November 5, 2010. This fall, Cryotech Deicing Technology teamed up with United Way to give back to the local community. The Fort Madison Area United Way campaign supports 23 local organizations providing a wide range of services for local residents.
"We appreciate Cryotech employees participating in our 2010 Give United, Live United campaign," Director of Fort Madison Area United Way, Connie Storms explains. "We encourage people to consider how they can give, volunteer, and live their life to benefit the community we live in. No one can do it all, but we can all do something."
During the months of September and October, Sarah Haeffner and Becky Queisner of Cryotech, organized a silent auction to raise money for North Lee County. Cryotech employees donated gifts, baked goods, and services for the silent auction. On October 6, 2010, final bids were announced. Winners walked away with prizes such as a special parking spot, meals cooked by fellow employees and Iowa Hawkeye football tickets.
"In 2009 Cryotech received an award for the highest employee donations within a company of less than 100" Haeffner stated. "We're extremely pleased with this year's outcome and we look forward to continuing this type of success in the future."
The silent auction raised $1,298, while Cryotech and employee donations added another $1,850, for a grand total of $3,148. Cryotech also made a corporate donation of $100.
About Cryotech
Cryotech Deicing Technology is a division of General Atomics International Services Corporation, a San Diego based company specializing in energy-related research and product development. Cryotech manufactures and markets environmentally compatible acetate-based highway, commercial, and airport runway deicers, as well as glycol-based aircraft deicers. Each is considered safer for the environment because they readily biodegrade and exhibit low toxicity to vegetation and aquatic life.
About Fort Madison Area United Way
Fort Madison Area United Way was started in 1944 as a way to provide a centralized fundraising approach for the many needs of our community. United Way developed a unique capacity to raise funds through workplace campaigns including payroll deductions, community solicitations, and events. From the start, the strategy has been that funds raised here, stay here--helping people in the local area. Our belief is that local residents can best judge the needs of the community and decide how to best address local needs with creative and effective local solutions. For more information, visit www.fmunitedway.org.
For more information contact:
Tschudi Dinwiddie
Associate Marketing Coordinator
Cryotech Deicing Technology (319) 372-6012