Awards
Cryotech Deicing Technology was awarded the DLA Outstanding Readiness Support Award for Large Business by the Defense Logistics Agency. This group is responsible for providing the Army, Navy, Air Force, Marine Corps, and other federal agencies with a variety of logistics, acquisition and technical services in peace and war. They considered over 1000 suppliers for these awards and 21 were awarded in a variety of categories. Cryotech was nominated by the Defense Supply Center in Richmond.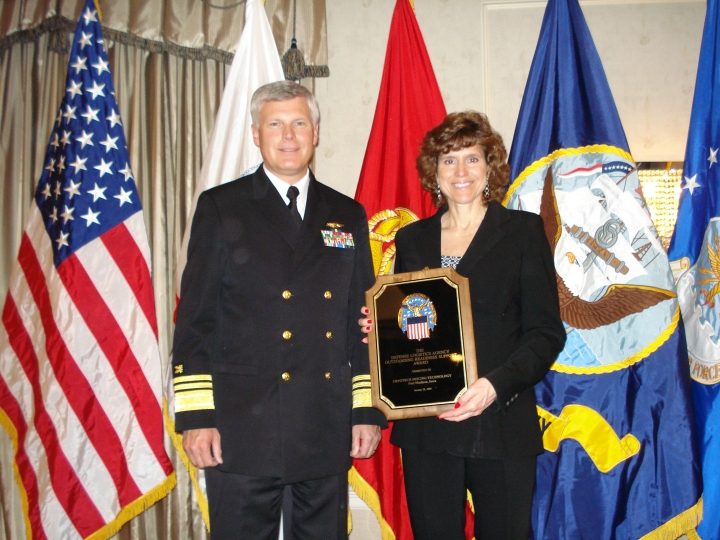 Ann Wehner (Product Manager, ADF) accepted the award presented by Vice Admiral Alan Thompson, Director of the Defense Logistics Agency, on behalf of Cryotech.
Cryotech has been voted a 'Best Value Gold Medalist'
by the Defense Supply Center, Richmond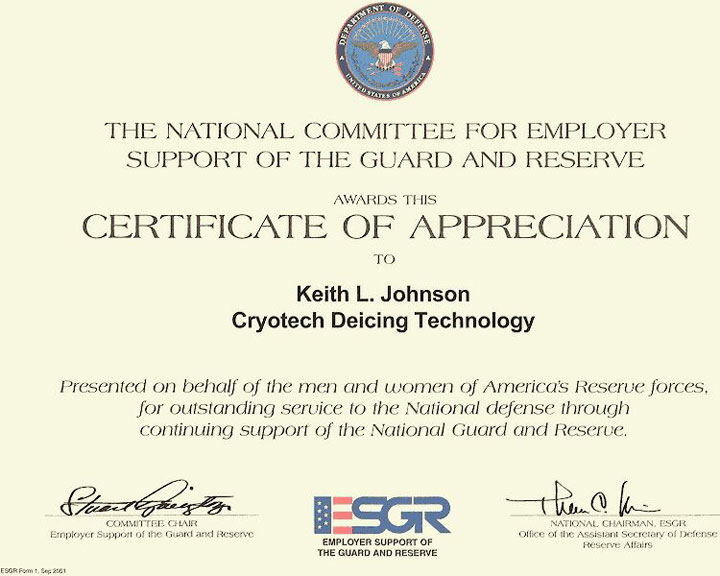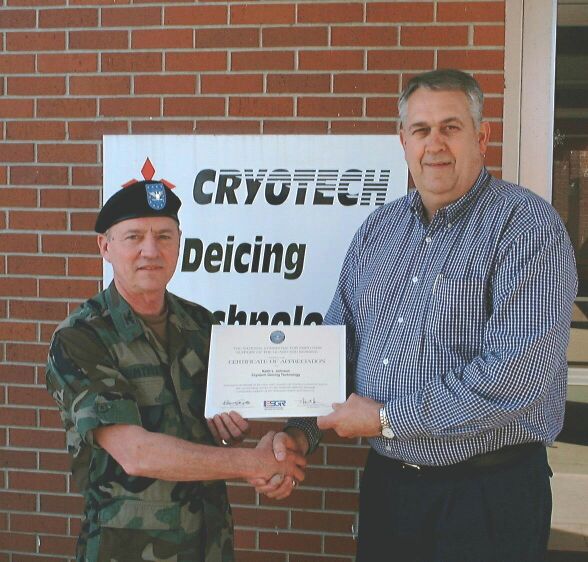 April 10, 2002 Fort Madison, Iowa
Colonel Arnold A.(Tony) Myhra presented to Cryotech's Keith Johnson a Certificate of Appreciation from the National Committee for Employer Support of the Guard and Reserve (ESGR). The award recognizes outstanding service to the National Defense through continuing support of the National Guard and Reserve. Col. Myhra has been a member of the US Army Reserve for 36 years, and for 36 years has been an integral employee with Cryotech and it's predecessor, Chevron.